Camping Mugs, Inspirational Mugs, A Camping Hammock, Funny Cow Mugs, A Book About Campsites With Privacy And More
Some of the best memories I have of my mom and dad are the times we spent outdoors. I can remember feeding daddy long leg spiders to frogs I caught at Tamsin Park campground in Ohio. We often camped there in our popup tent camper.
My mom and dad infused in me a love of the outdoors. Does your mom—or other special people in your life—love nature? Then these gifts will remind them of the one place they always want to be—the outdoors.
This mug is meant to remind you to work less and camp more. Combine this Zazzle mug with a S'Mores Kit from Amazon and you've got the perfect Mother's Day Gift. Also makes a great birthday gift or RV gift.
Your mom will "bearly" be able to contain her delight at receiving this cute mug. Whether your mom is a tent camper or prefers motorhome camping, this mug will bring a smile to her face. It's a great RV gift, too.
Mom and dad can enjoy a nap together in this two-person hammock. Imagine looking up and seeing a peaceful canopy of aspens or pines as you get some much needed rest in nature. (The link is our affiliate link to Amazon – It won't cost you more to buy it but it will earn us a bit of extra money to help maintain our Eastern Sierra blog.)
Mom, You're Udderly Amazing Funny Cow Coffee Mugs With Cartoon Or Photo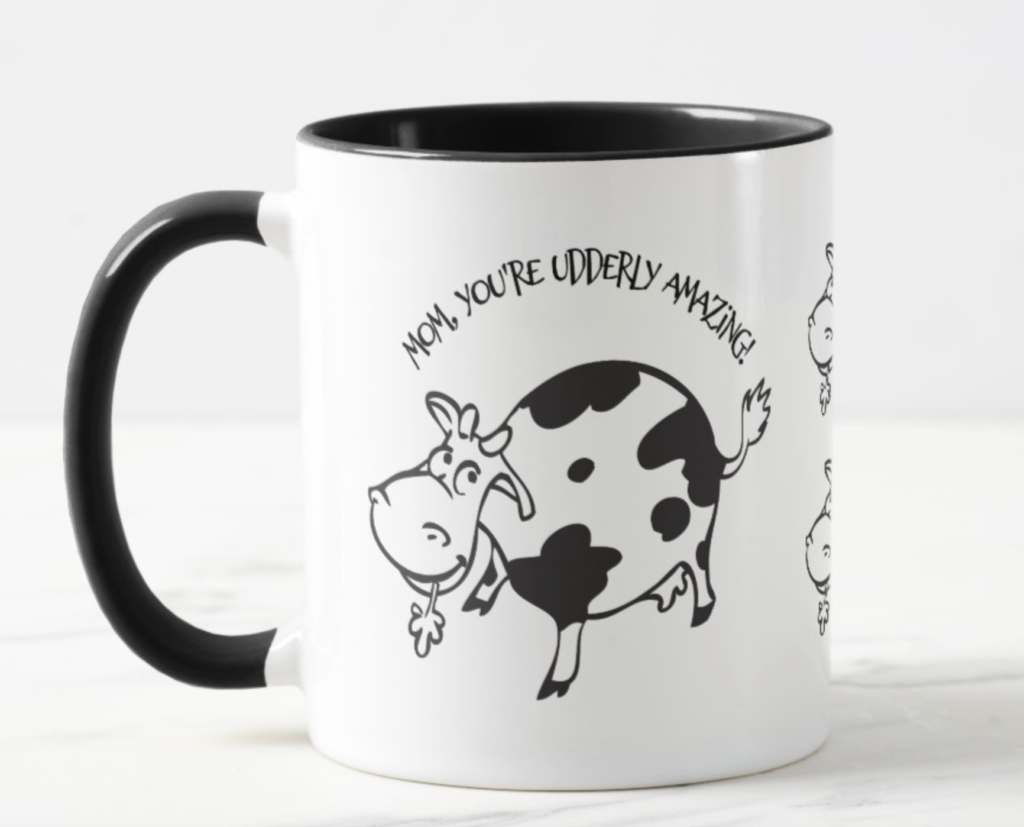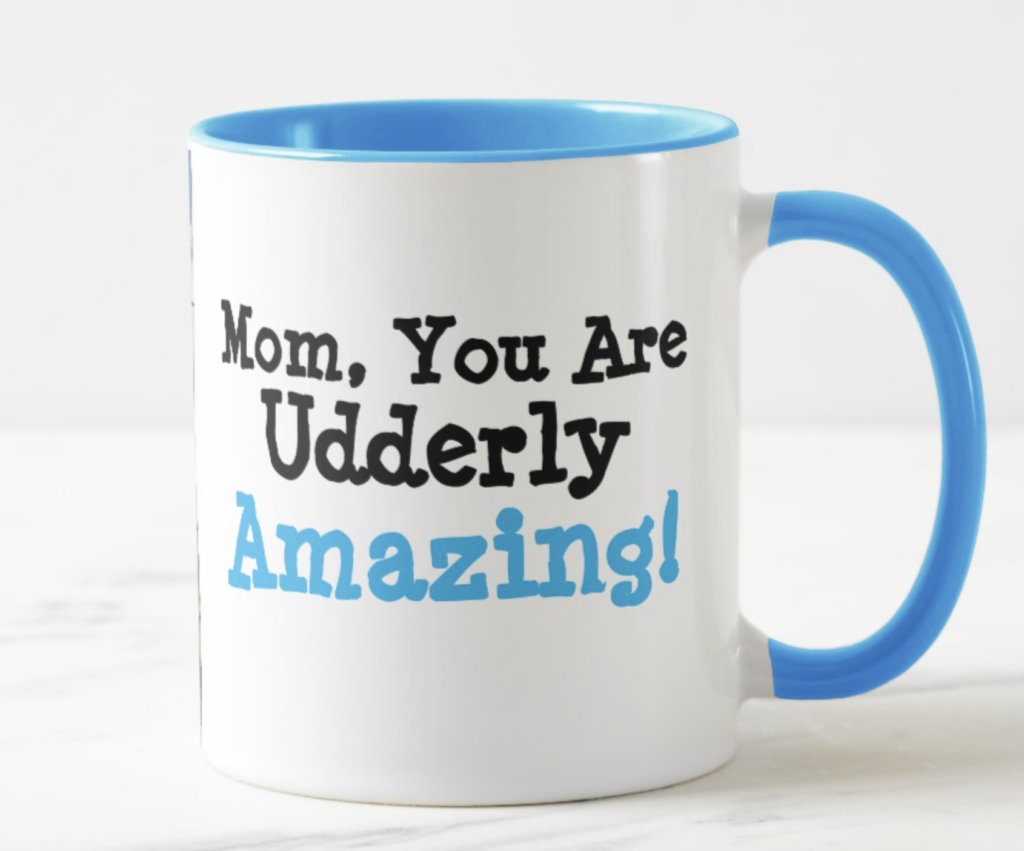 Mom will be moooved by this gift. It comes in two styles: a black and white mug with a cartoon cow or a photo of a cow on a blue mug. Hubby Patrick Wilkes, an acclaimed professional photographer, took the cute cow photo.
We looked at 3.416 campsites—then we critiqued and rated the ones with the most privacy from A+ to C+. Give this guidebook to Mom and she'll be able to choose from hundreds of peaceful campsites in California's Eastern Sierra. She'll have fun looking through the book and finding the perfect campsite. Our Lake Tahoe Camping With Privacy book is due out in June.
One of the most stunning sights I've witnessed in the Eastern Sierra is a carpet of wild irises stretching as far as the eye can see. They only last a couple weeks or so in nature. But every morning you can relive the serenity of looking at wild irises when you sip your coffee or tea out of this wild iris mug. It showcases the stunning image of professional photographer Patrick Wilkes. A great Mother's Day Mug. Makes a good birthday or housewarming gift, too. Especially classy when you present it with a bouquet of irises.
We can learn so much from nature. It can teach us how to stay calm during the storms of life. That's why I created this inspirational coffee mug. Kids misbehaving? No problem, you've got this. Hard day at work? You can get through it and come out shining. Just like a mountain stream, you won't let obstacles stand in your way.
Shipping times for coffee mugs: Note that coffee mugs mentioned in this article are produced by Zazzle. They make everything to order. So, if you need the mug for Mother's Day and you want to pay standard shipping, order by April 30. Otherwise, you'll need to choose either Premium or Express Shipping. Zazzle pretty much always has a sale going on. Hurry and through Sunday April 28 at midnight, you'll get the mugs for 50% off using code SHOWERAPRILZ.