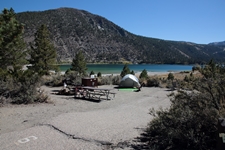 Do you like privacy when camping? We looked at 3,416 campsites near Mammoth Lakes, Tuolumne Meadows, Death Valley, and beyond, and now we share the most peaceful, private ones with you.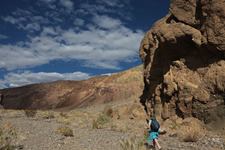 Sure, there are spots we all want to see in Death Valley. But sometimes it's nice to get away from the crowds and immerse yourself in the desert silence. Here are some of Death Valley's less traveled hiking trails.
Do You Like Privacy When You're Camping? This Guide Will Show You Exactly Which Campsites in the Eastern Sierra and Death Valley Are The Most Peaceful and Private
---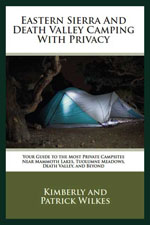 When you're trying to reserve a campsite on recreation.gov, it's impossible to know for sure exactly which camp spaces have the most privacy. And in first-come, first-served campgrounds, knowing the location of the good spots means you can beat the crowds to choice spaces. That's why we looked at 3,416 campsites to find out which ones have the most privacy—then we critiqued and rated each privacy-worthy site in our new book Eastern Sierra And Death Valley Camping With Privacy: Your Guide To The Most Private Campsites Near Mammoth Lakes, Tuolumne Meadows, Death Valley And Beyond. In this book you'll discover:
Exactly which campsites are either spaced far apart from neighboring sites or hidden behind vegetation.
Two campsites you should never stay at during the monsoonal rainy season.
Which campsites are ideal for anyone who wants to fish directly from their site or a few steps away.
Eastern Sierra And Death Valley Camping With Privacy is your guide to finding the perfect campsite.

Also available at:
• Range & River Books, Bishop
• Spellbinder Books, Bishop
• Hope Valley Resort
• Sorensen's Resort Hope Valley
• Booky Joint, Mammoth Lakes
• Rock Creek Lakes Resort
• Mono Lake Committee Bookstore, Lee Vining
• Tioga Gas Mart
• Mammoth Lakes Welcome Center

• Eastern Sierra Visitor's Center
• Sundance Books, Reno
• A to Zen, Carson City
• Ancient Bristlecone Pine Forest Visitor Center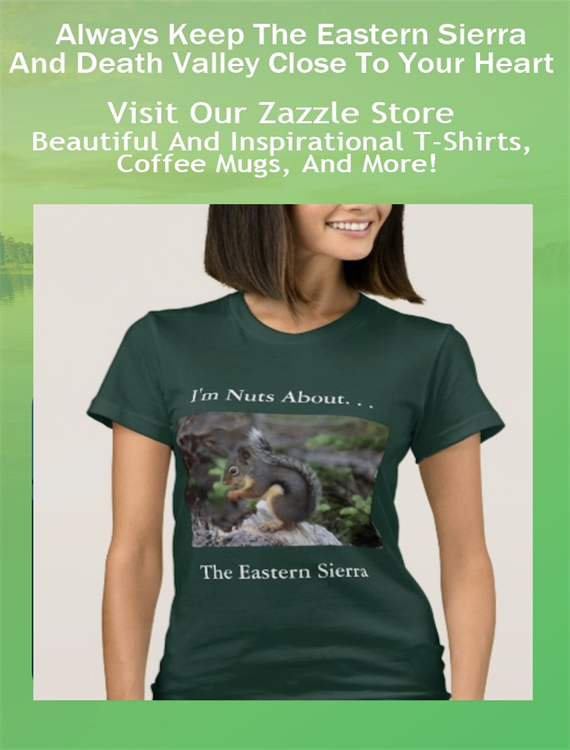 Affiliate Disclosure
I Love The Eastern Sierra is a participant in the Amazon Services LLC Associates Program, an affiliate advertising program designed to provide a means for sites to earn advertising fees by advertising and linking to Amazon.com. This means that when we include a link to Amazon, it's likely an affiliate link. Clicking on the link costs you nothing. However, Amazon pays us an affiliate fee when you purchase something through that link. This allows us to raise extra funds so we can continue to provide you with great free content.
Read The I Love The Eastern Sierra Blog
For Those Who Have an Insatiable Desire To Explore One of Earth's Most Beautiful Places
Discover unforgettable hikes, secret spots only locals know about, fun, interesting tidbits, where to find the best campsites, profiles of the Eastern Sierra and Death Valley's most intriguing people, stunning photographs, restaurant reviews, and news you must know before venturing out into one of the most spectacularly beautiful and serene places in the world. We'll bring to you all this and more in the I Love The Eastern Sierra Blog. From Hope Valley to Death Valley and beyond, we'll keep you in touch with what's happening in your favorite places and places you've yet to visit.