By Kimberly Wilkes, Author of Eastern Sierra And Death Valley Camping With Privacy
A town named for a man who owned the land that became Hollywood. A mountain named for a British knight. Here are some interesting facts about how some towns, mountains, and lakes in the Eastern Sierra got their names. How many of these did you know?
Bishop and Bishop Creek
The town of Bishop and Bishop Creek pay tribute to Samuel Addison Bishop, who arrived in the area in 1861. Together with his wife, brother-in-law, three cowboys, some Native American helpers, 600 head of cattle and 50 horses, he made his home on the San Francis Ranch, three miles west of where Bishop currently sits. He didn't stay there long, though. He only lived in Owens Valley for 18 months, before moving south. He was instrumental in the origination of Kern County in 1865 and he was one of the first Kern County Supervisors. He would later move to San Jose, where he played an important role in developing the city's inaugural trolley line.
Coleville
This small town in the Antelope Valley was named for California's first Congressman, lawyer Cornelius Cole. The large plantation that Cole owned in Los Angeles would later become Hollywood. He died at the ripe old age of 102.
Cooney Lake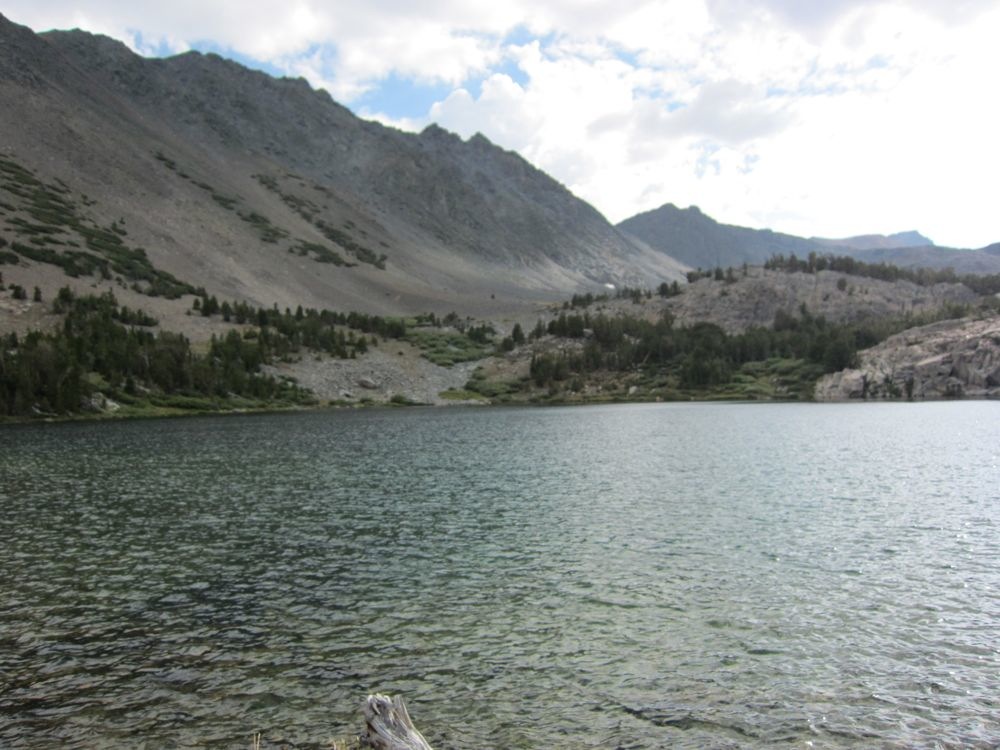 This alpine gem that sits in a granite bowl above Virginia Lakes honors J.P. Cooney, who helped the first owners of Virginia Lakes Resort (Walter and Anita Foster and Charles and Louise Fostler) build a road to the lakes. A woodcutter and miner, Cooney first stumbled upon the two couples when he found the Fostlers' car stuck in a ditch as they were driving to Bridgeport from Los Angeles. They told him about their plan to build a road to Virginia Lakes so that they could start a fishing resort there. He agreed to help them, but suggested they build the road from Dunderberg Mine, since a road to the mine already existed and it would be easier to extend it to the lakes. To discover more about the hike to Cooney Lake, read my blog article about late season wildflower hikes.
Lee Vining
This town on the shores of Mono Lake was supposed to have been named Lakeview. But when the townspeople wanted to open a post office in 1928, they discovered that another town in California had beat them to the name. In 1953, the town was christened Lee Vining after Leroy Vining, the original founder of the town, which started as a mining camp in 1852. Leroy may have had the fortune to live in the beautiful Eastern Sierra, but he had the misfortune to accidentally shoot himself to death in the town of Aurora, Nevada.
Lundy Lake
The lake and canyon are named for William Lundy who erected a sawmill here sometime around 1878. His mill helped satisfy the needs of the mining town of Bodie, which required plenty of firewood and timbers for the mines. Eventually, Lundy established mining claims in Lundy canyon as well as in Lake Canyon to the south of Lundy Lake, including the May Lundy Mine named after one of his four daughters.
Lyell Canyon, Mount Lyell, Lyell Glacier
Yosemite's tallest mountain (Mount Lyell), Lyell Canyon, and Lyell Glacier took their names from British lawyer and geologist, Sir Charles Lyell. He was an expert on earthquakes and volcanoes and was buddies with Charles Darwin. After a trip to the United States and Canada in the 1840s, he wrote two books: Travels in North America and A Second Visit to the United States. Lyell did his part to help the city of Chicago recover after the Great Fire by donating books to the Chicago Public Library. He died in 1875 as both a knight and a baronet, and is buried in Westminster Abbey. Two other mountains are named after him, one in Canada and another in Tasmania.
McGee Creek
The creek took its name from Alney Lee McGee, one of three brothers who were some of the first cattlemen in Mono and Inyo counties.
Mono Lake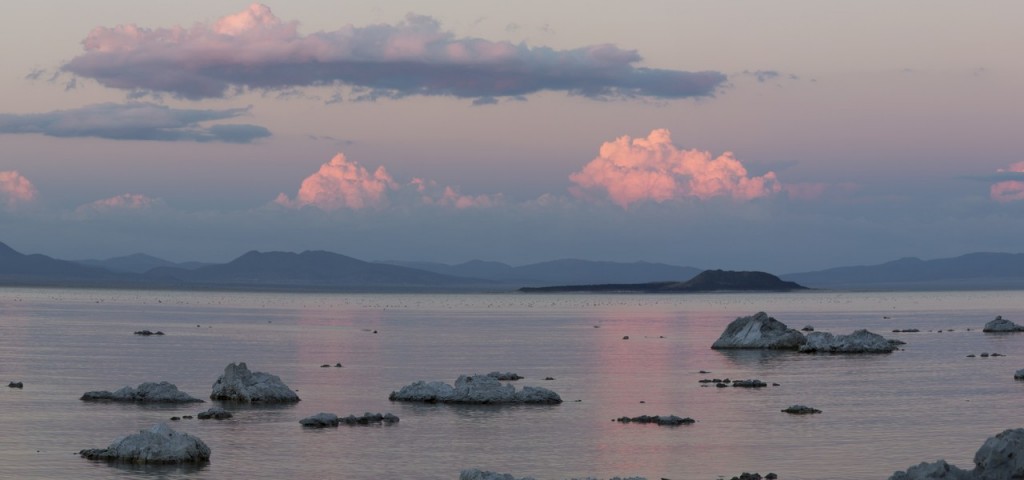 The name Mono comes from "Monachi," which is what Native Americans inhabiting central California called the tribes that inhabited the east and west sides of the Sierra.
Mount Whitney
Most of you probably know this one already, but I didn't want to leave out the granddaddy of all mountains in the contiguous 48 states. Members of the California Geological Survey named the mountain in 1864 in honor of Josiah Whitney, the head of the California Geological Survey from 1860 to 1874. Mount Shasta's Whitney Glacier, the first glacier to be officially recognized in the United States, also was named for Josiah.
Mount Williamson
The Sierra's second highest peak was named for Lieutenant Robert Stockton Williamson who performed a Pacific Railroad Survey in Southern California in the 1800s. He died of tuberculosis in 1882. The woodpecker called Williamson's sapsucker as well as the Williamson River in Oregon also pay tribute to him.
Owen's Valley
Explorer John C. Fremont christened the Owen's Valley, Owens River, and Owens Lake in 1845. He named them after Richard Owens, one of his guides.
Tom's Place
This small community on Highway 395 at the opening of Rock Creek Canyon started out as Hans Lof, named for the man who started a resort here in 1919. In 1922, Tom Yernby bought the resort from Hans and renamed it after himself.
Virginia Creek and Virginia Lakes
Virginia Creek already had its name in 1873. It's not 100 percent certain how the creek and the lakes it feeds into were named, but three likely possibilities were that miners named it after either their home state of Virginia or for Virginia City, or that a surveyor with a lady friend named Virginia christened the lake.
Walker
This northern Mono County town was likely named for Joseph R. Walker, who in the 1830s was tasked with exploring the Great Salt Lake and finding an overland route to California. He and his party began a successful ascent across the Sierra near what is now Bridgeport. Walker, Arizona also is named for him, because in 1862-63 he was at the helm of an expedition searching for gold in the mountains near what is now the city of Prescott. After Walker and his company struck gold, it spurred development of the area.
Do you want to know how other places in the Eastern Sierra were named and learn some fun and interesting history about the area? I highly recommend the books Sierra Nevada Place Names: From Abbot to Zumwalt and Yosemite Place Names: The Historic Background of Geographic Names in Yosemite National Park.  Read these books and you'll impress your friends with your knowledge of the Sierra and discover a lot more fun facts about a place we all love. The books also make great gifts for history buffs who love the Sierra Nevada. We are an affiliate for these books, but we're recommending them because we're impressed with the authors' research. Being an affiliate allows us to continue to provide you with great free content on this website.